Transcript
On Friday 7th November 2014, Manchester Metropolitan University and the Centre for the Study of Football and its Communities hosted a conference entitled 'Football and Culture 2014.' The event aimed to explore the relationship and interaction between football and wider forms of cultural representation, with papers exploring topics as diverse as fanzines, commemorative statues, fictional representations of the game, and emerging online phenomena. Pod Academy's Christopher Daley was the co-organiser of the event and he managed to find time to conduct a series of interviews with some of the speakers. Below you can find further information about each of the speakers featured in the above podcast.
David Goldblatt
Conference paper: England is Paradise? The Meaning of Football since Thatcherism
David Goldblatt is a writer, academic and broadcaster. He has published wid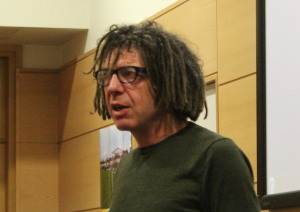 ely on world football and his new book, The Game of Our Lives: The Meaning and Making of English Football, explores the recent history of the English game. In the podcast he discusses some of the themes in his new work, whilst also touching upon the specific transformations within the sport since the reign of Margaret Thatcher and the establishment of the English Premier League in 1992.
David Webber
Conference paper: Karl Polanyi and the Cultural 'Everyday' Political Economy of English Football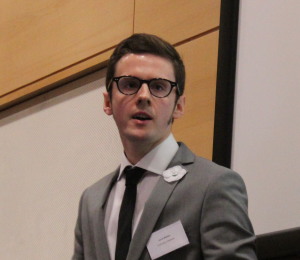 David Webber is a Lecturer in Politics and International Studies at the University of Warwick and spoke at both the conference and to Pod Academy about the work of the political economist Karl Polanyi and how his ideas might be applied to a critical analysis of the everyday experience of watching and following football.
Joel Rookwood
Joel is a Senior Lecturer in Sport Management at Liverpool Hope University. A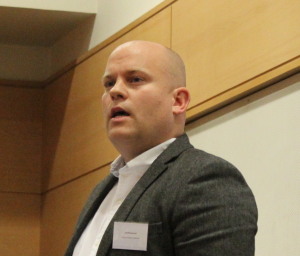 t the conference he screened his short film Rio: Football and Favelas, which was followed by an informative talk. He spoke to Pod Academy about his time in Brazil and his experience of visiting a favela in Rio during the 2014 World Cup.
You can watch Joel's film here.
Ronnie Close
Conference paper: Filming Sublime Conflict in Contemporary Football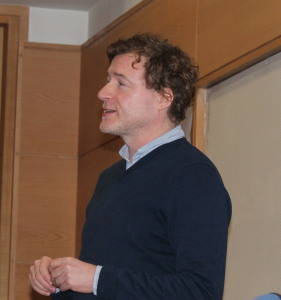 Ronnie Close is an artist and filmmaker and he treated the conference to a screening of his most recent film, Serious Games, which also focused on the 2014 World Cup in Brazil. Ronnie spoke to us about this recent project but also touched upon his broader reasons for selecting football as the focal point for many of his films.
You can see clips from Ronnie's films through his website, which can be found here.
For further information about this event, visit the Football and Culture webpage.
Pod Academy has a podcast on Racism in the Beautiful Game in which Mark Doidge of the University of Brighton talks to Alex Burd.
Tags: Cultural studies, Football, popular culture, Sociology