Transcript
Is it possible to describe the origins of the universe, dark matter, planets, alien worlds, particle physics, galaxies and telescopes in just 1000 words? Yes, says astrophysicist, Dr Roberto Trotta in this interview with Craig Barfoot.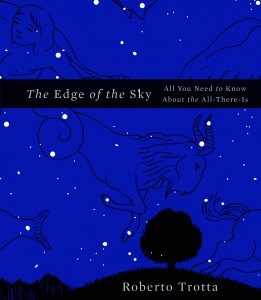 Roberto Trotta, Senior Lecturer in Astrophysics at Imperial College, University of London has written The Edge of the Sky, a tale of the great discoveries and outstanding mysteries in modern cosmology, all in the 1000 most common words in the English language, and in the process has created an entrancing and lyrical account of the wonders of the universe.
Through the eyes of a female scientist (student-woman) looking for dark matter in far-away galaxies (Star-Crowds) with one of the biggest telescopes (Big-Seers) on Earth (Home-World), Dr Trotta explains what we have learnt about the universe (All-There-Is) and our place in it.
Photo of Night Sky in Grand Canyon National Park, by Grand Canyon National Park
Tags: cosmology, Dark Matter, Particle physics, Planets, Roberto Trotta, The Edge of the Sky